To Learn more about this Doorbell Camera contact Protection Alarms at 866.359.6555
Read the full article at Alarm.com Blog
Your front doorway is a busy place. With visitors introducing themselves, your kids charging to and from the school bus, packages arriving, and hellos and goodbyes galore, it's hard for you to keep track of everyone who passes through.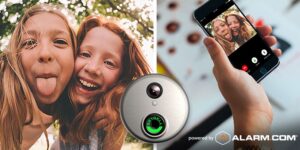 It's no wonder that doorbell cameras are now a smart home must-have, thanks to their ability to show you who's at the door, no matter where you are.
And with an Alarm.com Doorbell Camera, that's just the start.
Because these doorbell cameras are fully integrated into your smart home security system, they're powered by Alarm.com and able to cooperate with other devices. That gives you and your family more ways to incorporate your doorbell camera into your everyday life.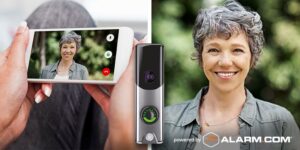 1: Answer the door from anywhere
2: Protect a package from thieves
3: See and share suspicious activity
4: Keep up with your kids
PS: it's also a doorbell.