Business Alarm Systems
All types of businesses can benefit from the installation of a business alarm system regardless of their size. Risk of theft or inventory loss is immediately reduced as these systems keep information and assets safe. Not to mention these alarm systems keep employees and customers safe during business hours by providing real time monitoring.
It is during a business operating hours that it is most vulnerable to theft as cash and valuables are easily accessible. Most importantly the mere presence of an alarm system in a business establishment deters would be burglars from attempting any kind of theft.
The following are some scenarios where alarm users have reported the assistance of a business alarm system in protecting their establishment:
Retail Store: During closed hours at around 1 am at night two males broke the glass of the store and proceeded to enter. The two males loaded several bags with high end merchandise totaling around $4,000. However, in breaking the store glass, the two men triggered an audible alarm that notified authorities. Within 5 minutes police arrived and arrested the two individuals before they were able to flee.
Restaurant: This restaurant suffered a similar break in after hours. One man successfully opened the store cash register and fled the scene. The business alarm system installed in the restaurant notified police of the break in. Thanks to camera monitoring installed by Protection Alarms, the man's vehicle was identified and located by authorities approximately 20 minutes later. Around $2,500 was recovered.
As a business owner, the numerous benefits provided by a security system will help your establishment protect both its assets and its reputation. Aside from deterring would be attacks on your business, your customers will feel comfortable entering and frequenting your store.
Studies have shown that aside from location, the obvious presence of cameras and alarm systems significantly affect an individual's perception of a business. Furthermore, shoplifters admit that visible monitoring and alarm systems reduce their likelihood to steal.
Supervised Alarm Monitoring
Perhaps one of the greatest features of our business alarm systems are the capabilities they allow business owner's to monitor employees. Running a successful business requires ensuring that employees are on task, on time, and most importantly do not leave when they aren't supposed to.
Our alarm systems monitor not only activities but also have reporting capabilities. Business owners are able to provide their employees with a code and track when they come and go. We provide our clients (business owners) with weekly reports that allow them to ensure everything is in order.
Further added benefits include increased productivity which our clients report as a result of installing a business alarm systems. When employees understand that their actions are tracked and a certain level of performance is expected, productivity naturally increases.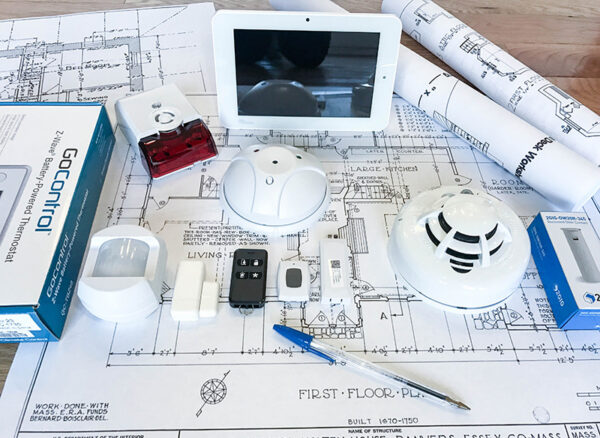 I have the backing of Paul and Protection Alarms!

When you're dealing with Protection Alarms, you're working directly with Paul, the owner.  He's personable, honest, customer-oriented and looking to provide you with the system you need and the customer service you want and deserve.

My new system does what I need it to do, it's easy to use, and I know I have the backing of Paul and Protection Alarms if I have any issues.  I highly recommend Protection Alarms for your security needs.