Home Alarm Systems
Protecting your home and your family is at the forefront of most people's minds. Even so, millions of Americans fail to equip their homes with any kind of security system. With today's technology, home security systems are more advanced and more affordable than ever before. The time to start protecting your loved ones and your most valuable asset, your home, is today.
Let Protection Alarms install your new home security system and provide you with peace of mind. We use only state of the art technology and guarantee not just its quality, but effectiveness in deterring would-be home invasions.
Once you have decided that a home security system is right for you, the next step involves determining which specific system to install. At Protection Alarms, we equip our clients homes with superior GE home alarms that address their specific needs.
Some of the many alarm options include:
Window and Door sensors.
Motion and Glass Break detectors
Smoke, Heat and Carbon Monoxide Detectors
Keychain Panic Buttons
If you are considering whether or not to install a home security system that is right for you and your family, you should consider the facts:
One in every five homes experiences some kind of home invasion.
Over 60 percent of rape crimes take place during home break-ins.
Over 38 percent of assaults take place during home break-ins.
Over 7,000 home invasions take place daily in North America.
Every year 2,000,000 home burglaries are reported in the United States.
Not all home security systems are the same. When it comes to selecting the right system there are several factors to consider. There are three different types of alarms; burglar, fire, and safety. The best kind of home security system will include all three. Systems such as these will not only prevent home invasions but also detect fires and carbon monoxide. At Protection Alarms our systems feature all of these components, providing the best kind of security and peace of mind for our clients.
Important Features of a Protection Alarms Home Security System:
Cellular Communication Available
Compatible with most VOIP phone services
Internet Access Control over PC, Mac and Smartphones
Manage your Z-Wave enable lights, locks and thermostats
When it comes to our home and loved ones, a few small preventative measures can make all the difference in providing added security and protection. Studies prove that the installation of Home and Business Security Systems significantly decreases the potential of burglary and home invasion. Peace of mind and the protection of family members should be reason enough for all individuals to seriously consider implementing their own home security system.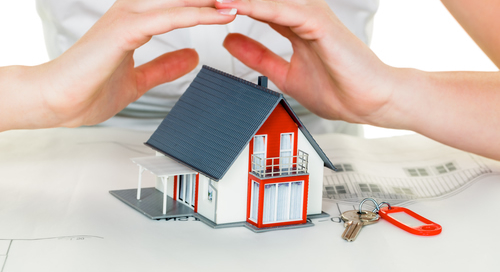 I would absolutely recommend Protection Alarms!!

I would absolutely recommend Protection Alarms and specifically Paul.  He helped my wife and I install a new security system in our house we bought recently because we had some dangerous "hillbilly" neighbors and dogs across the street.

Paul is a very honest business man and really walked us through the process and gave us fair pricing.  The system he designed was great and our family feels really safe with our cameras and alarm system.  Thanks Paul!