Access Control
Smart Security Solutions For Your Business…
Card Key or Key Fob Access
Manage Systems Through Integrated Web
Browser or PC Based Software
Set Door Open/Close Schedule
Set Employee Access Schedule
Electric Door Strikes & Locks
Installing a high performance security system requires equipping it with reliable and easy to use Access Control systems. At Protection Alarms we strive to provide our clients with not only high quality products, but products that will allow them full control over all functions of their system.
We use the best — Alarm.Com Access Control Systems
Alarm.Com security software provides the benefits and functionality of state of the art technology. This means that regardless of the size of your business or company, controlling employee access is easy.
Key Features:
Low priced single-door proximity entry system .
Add and subtract cards as often as your please.
Simple interface provides easy use.
This is your solution
If you're a growing business seeking an easy to use and highly reliable access control system, an Alarm.Com system professionally installed by Protection Alarms is your best choice. Ranging from the use of powerful  software to door controllers, you will enjoy the benefits of state of the art technology.
Control your business
Access control systems allow business owners to regulate who enters and exits. With the ease of a few simple controls, operators of the system can establish and monitor the activity of the their workers. Aside from the obvious benefits of increased security, access control systems can be used for timekeeping and payroll purposes.
Choosing the right system
Audio, video, and door entries are all different kinds of systems that can be installed. Additionally, access control systems can be combined with other security devices such as cameras, alarms, fire alarms, and CCTV.
Access control for your residence
Access control is not just for businesses as it offers various benefits for home owners as well. More basic systems involve intercoms that allow for communication throughout the home and property. Other systems can incorporate automatic control of electronic features such as a home gate or door. These can be linked, as can a two way video-audio system.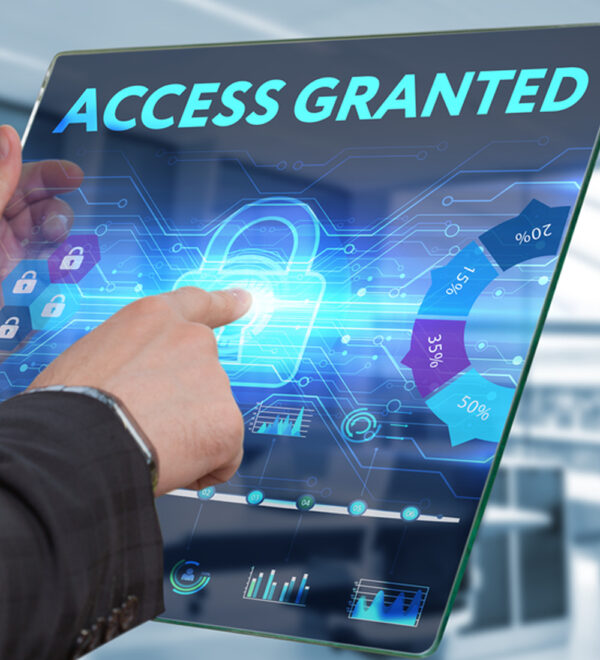 Paul is excellent at what he does!

We went through a few alarm companies after our home was burglarized (twice!) about 15 years ago–either the coverage was poor, the alarm systems unreliable, or the customer service terrible. Then we found Paul of Protection Alarms, and we've been with him ever since. He's awesome and he excels at his work.

Paul is experienced in security issues and alarm configuration, but what's exceptional is his excellent, prompt, comprehensive customer service. He's a good guy and works extremely hard to make his clients safe and secure as quickly as possible. I constantly recommend Protection Alarms to my friends and neighbors and encourage you to let him handle your security needs.

Protection Alarm systems are also compatible with an app that makes remote lock/unlock/monitoring from anywhere easy.

Paul is excellent what at he does and actually cares about our safety, and because of him we literally sleep better at night. Thanks Paul. 🙂